by

NATALIE FINN for E News.

Kim Kardashian is known for being a trendsetter, a TV star and a new kind of celebrity, someone who forever changed the social media game and made a career out of being herself.

What she doesn't get enough credit for, however, is her resilience.

As much as any celebrity opens him or herself up for relentless criticism the moment they scan Twitter or Facebook, or venture forth a viewpoint in an interview, Kim has had a unique relationship with public opinion. While she has millions of fans who follow her on Twitter, read her app and play her mobile game, making her a very wealthy woman in the process, the level of abuse she's nonchalantly stared down would have a less seasoned star quaking in her heels.
Not only has Kim never been one to clap back when the online commentary gets rough, saving her rebuttals for the craziest of rumors, the fact that she deals and has emerged none the worse for wear and confident in her choices is remarkable in and of itself.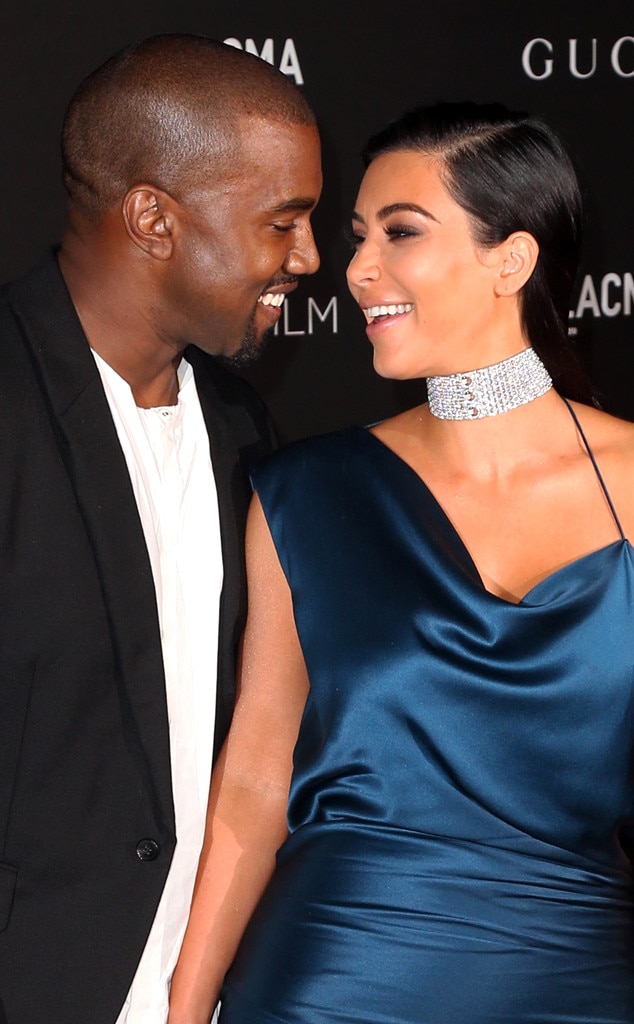 Frederick M. Brown/Getty Images
"I totally attribute my career to social media," Kim said on 60 Minutes this fall (in an interview that of course attracted a backlash because nothing occurs anymore without backlash). "It is a talent to have a brand that's really successful off of getting people to like you for being you." She acknowledged that being so visible had its "pitfalls," but "for me, I can handle it."

Her strength, while certainly established in the Hollywood arena, has been tested since then, however. In the very early morning hours of Monday, Oct. 3, in Paris, Kim was robbed at gunpoint, tied up and forced into the bathtub in her apartment while thieves made off with at least $10 million in jewelry, including a new diamond ring from husband Kanye West.

She hasn't posted on social media since. She's been online, and staffers have updated her app and website. But the Instagram account that faithfully posts her Snapchats has had to resort to posting filler to stay on the map and, for all intents and purposes, Kim has gone quiet. (She talked to 60 Minutes before the robbery, but the package didn't air until several weeks after.)
Michael Simon/startraksphoto.com
Kim's return to the public eye was finally set, however, for Nov. 21 at the Angel Ball. She was ready to emerge from her self-imposed remove in order to be there with her family to help honor her late father, Robert Kardashian.

But on that very morning, Kanye canceled the remainder of his Saint Pablo Tour and hours later was hospitalized for extreme mental exhaustion. So Kim skipped the ball, hopped on a plane and flew home.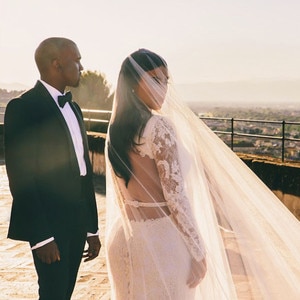 That Kim would dash to Kanye's side was never in question. That's just how it is. Family first, always.

Just as she joined Khloe in Las Vegas when Lamar Odom overdosed and was in a coma. Just as when she sprung into action when Kourtney Kardashian broke up with Scott Disick and was in need of a girls night with her sisters. Just as when she helped counsel Rob when he and Chyna went public as a couple, much to the family's initial disapproval—and then let Rob and Chyna know that they better not be dissing Kylie Jenner on her watch. Just as when she was the first member of the family to fully embrace Caitlyn Jenner, happily helping her organize her closet when other members of the family were still sorting their feelings out.

"Kimberly has by far been the most accepting and the easiest to talk to about it," Caitlyn would later recall.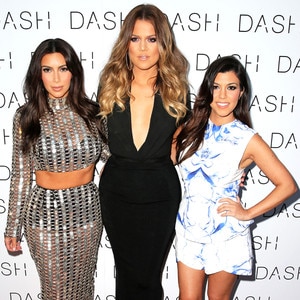 Kim's fame hasn't inoculated her against the trials and tribulations of a normal life, be it loss, divorce (her own and her parents), two anxiety-inducing pregnancies, dealing with her siblings' drama and every other bump in the road that's come her way.

Her wealth and her ubiquity, up until two months ago anyway, has tended to make people forget that she's just as human as anybody else.

And through it all, in addition to stoically dealing with her own trauma, she's reliably played peacemaker for other members of the family; been by their sides through thick, thin, medical emergencies, births, breakups, business ventures and whatever else has come along; and somehow remained the most visible but least dramatic of the bunch.
Not to say that she hasn't attracted drama, her nude photo spreads and defiantly risqué selfiesreliably serving to stir the pot, but that's just reactionary drama. Other people get less flak for the same sort of pictures, but Kim's social media presence has made her a convenient target.

Even when she posted the recording of Kanye's conversation with Taylor Swift that caused so much chatter this summer, most of it applauding Kim for setting the record straight, that was more about sticking up for her husband than it was discrediting Taylor.

And stick up for her husband and stay strong for him and their kids is what Kim will continue to do. Kanye is out of the hospital now and, lucky for him, he's got a woman like Kim—not to mention a family like hers—in his corner. She may be only two months removed from her own scarring experience, but it wouldn't be like Kim to not be somewhere when she's needed.